Cash register and point-of-sale accessories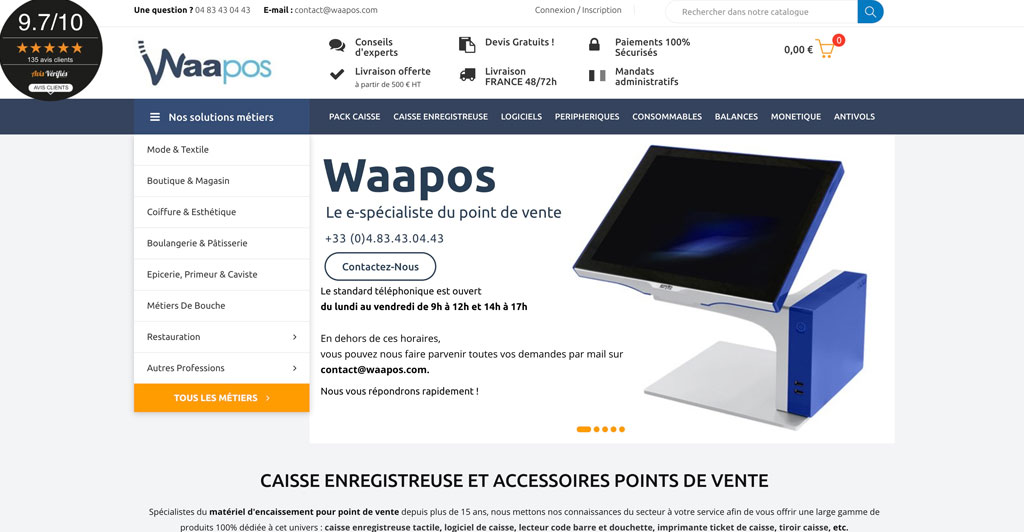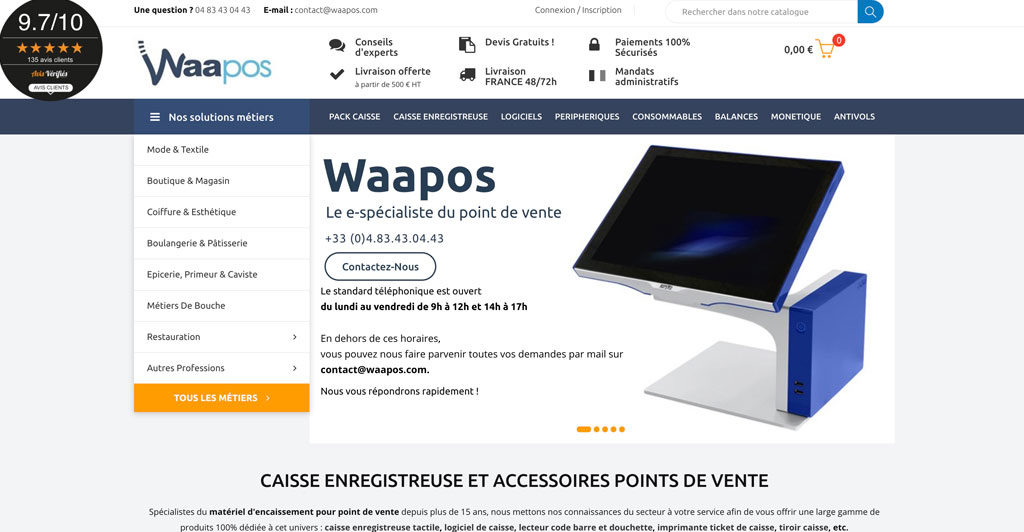 Waapos in Bouches-du-Rhône, more precisely in Ceyreste, is a web shop that was quickly built at the beginning of two thousand and fifteen under the initiative of two designers, Thierry and Christophe. Waapos recommends a comprehensive collection of cash registers, receipt printers, and inventory showers at super low prices.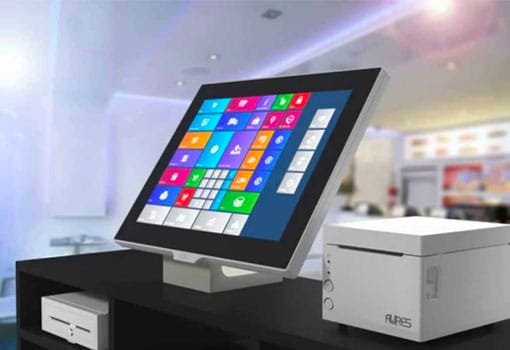 POS package for companies
The evolution towards Windows software and recently towards Android has made the market for point-of-sale management systems easier to access, with 4 wishes:
The equipment in the shop.
The tactile or normal cash register software.
The manual and/or telephone support.
The supply of accessories for Zebra printers.
Our task is honest: to assist our customers in choosing the right point-of-sale management products according to their needs, to prevent unpleasant surprises.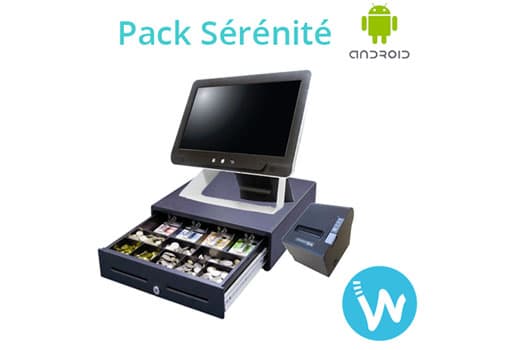 Quality products
We have in store:
* POS: collection equipment for point of sale
* Balance: connectable or stand-alone scale, you will discover in this category a large collection for your cash register equipment.
* Identification system: managers will be able to easily assess the sales of all sellers, for example.
* Cash drawer: there are various models with front (sliding) or top outlet.
In the world of cashing we present different models and accessories and the choice is not easy. The shoulder of a specialist in point-of-sale management equipment such as Waapos can give you the opportunity to save easily avoidable losses of money with good advice. The Waapos store is also a range of connectable equipment of high competence and at the best price, the opportunity to configure the devices so that they are operational when the item is received.